A BITE OF MAINE & LOBSTERS2U
Fri & Sat 11am-7pm
Sunday 11am-5pm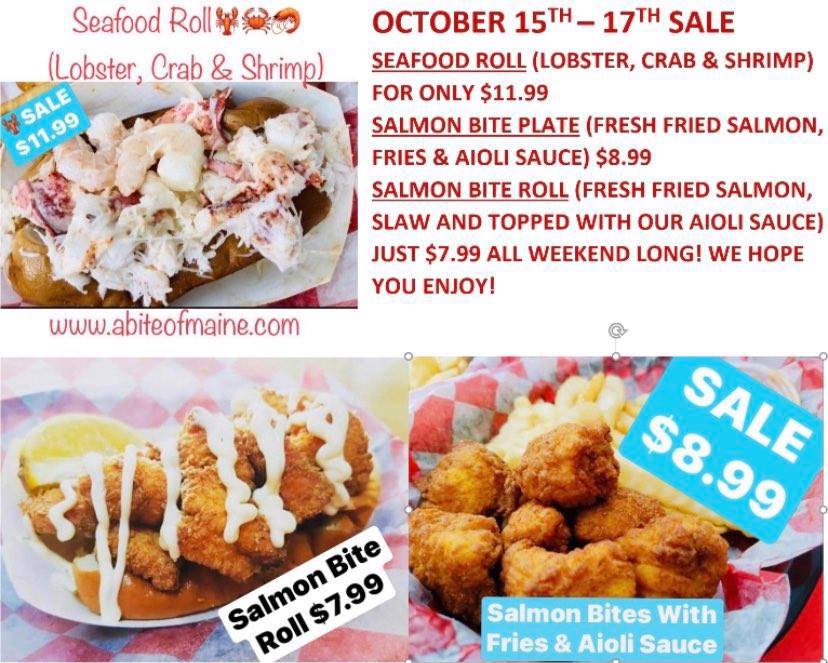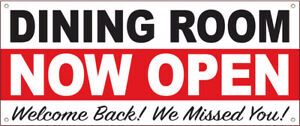 You can enjoy dine in again at the restaurant. We want to thank you for being patient with us while we worked on getting the restaurant ready for dine in again and through us being understaffed.
The tables are for Dine in customers but we're still offering Take-out as well. You can call in your order for Take-out about 20-30 minutes before your pickup time from the phone numbers below.
757-351-1522 / 757-214-4434 or 757-581-5332

Please be patient when calling. During lunch & dinner hours, the phone lines might be busy so just keep trying. If you're placed on hold and feel it's a long wait, just know we're trying our best to get back to you. We sometimes have many calls on hold at the same time.
You can pickup Take-out orders from inside the Restaurant or request to pickup outside.

For this transition back to Dine In, we ask for your help to keep everyone safe. If you have questionable symtoms that may endanger others, please do not come into the Restaurant. You can call in an order and ask for it to be brought to your vehicle, or ask a friend to drop it off to you. We appreciate everyone working together to make things safe for us all. Thank you!
A Bite of Maine Staff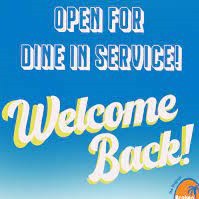 WE OFFER DINE IN AND TAKEOUT
Marina Shores Shoppes
2865 Lynnhaven Drive (NOT PARKWAY)
Virginia Beach, VA 23451
(

LOCATED NEAR THE CHESAPEAKE BAY/ OFF GREAT NECK ROAD

)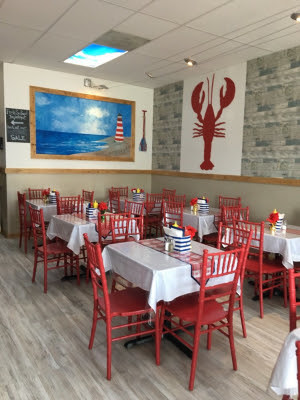 ________________________________________________

Traveling Food Truck Location
We also have a Traveling Food Truck which offers Lobster Rolls, Red Maine Hot dogs, Crab rolls, Whoopie Pies, Chips and Drinks. The Food Truck schedule/locations are posted in the flyer below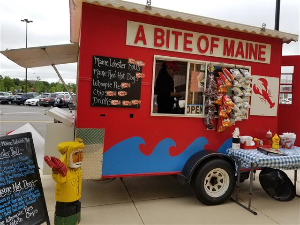 These discounts are applied on prepared food only and not in the Fresh Seafood Dept . No double discounts. Please show ID

RESTAURANT LOCATION ONLY

HEALTH CARE STAFF-
10% ALL WEEKEND (regular priced items)

MILITARY FRIDAY'S
All active and retired Military will get 10% OFF all regular priced items every Friday
SENIOR HAPPY HOUR
Every Friday from (2-5pm) anyone over 55 years young will get 10% OFF regular priced items.
We hope you are all doing great! We hope you enjoy our Seafood Roll, Salmon Bite Roll, Salmon Plate SALE specials this weekend! Don't forget, we still have our ongoing daily specials for you as well. We have our Fish Friday, Shrimp Saturday & our Scallop Sunday specials!
We will also have Dad's Famous New England Clam Chowdah in the pot for you this weekend! Have a wonderful week and hope to see you all soon! Thanks for all of your awesome support!
FRESH SEAFOOD DEPARTMENT SALE
FRESH MAHI MAHI $14.99/LB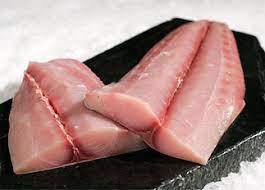 Please call Wayne by this Thursday by 9pm to place your fresh seafood order at 757-581-5332 or email us at

lobsters2u@outlook.com
THANK YOU~
(w/mayo based secret sauce)


1/4 lb of Maine Lobster Meat, lightly dressed with a mayo based secret sauce then stuffed in a buttered grilled split top bun and sprinkled with a little butter.
Butter Roll
1/4 lb of Maine Lobster Meat warmed up on the stove with butter and placed in a buttered, grilled split top New England bun.

$15.99 Each


Maine Lobster Lettuce Wraps
1/4 lb of Maine Lobster meat lighty tossed in our secret sauce and piled on a large peice of a large green lettuce leaf.

$15.99 EACH

Lobster Roll Kits
If you want to eat your lobster roll at a later time you can grab a kit! It's a deconstructed lobster roll. The bun is seperated from the meat (which is mixed with our secret sauce) so it won't get the bread soggy.

$15.99 EACH

JUMBO FRIED SHRIMP PLATTER

Get a loaded platter with golden fried jumbo shrimp, fries, slaw, lemon wedge, bang bang sauce and choice of cocktail or tartar.

Wild Caught Maine Scallop Platter

A generous portion of Large Maine Sea Scallops (Dry packed) lightly fried and served with crinkle cut fries, slaw, tartar or cocktail and a lemon wedge.

New Market Price




$23.99 each

Get this for

$19.99

on our Scallop Sundays'


Chicken Bites
Chicken Bites (white breast meat) with crinkle cut fries


ONLY $5.99

Haddock Bites

Fried Maine Haddock Bites with crinkle cut fries.

Seafood Roll

Get the best of everything (Rock Crab, Lobster & Shrimp) mixed in our secret sauce and stuffed into a buttered, grilled New England Roll. SALE $11.99 each!

MAMaine Rock Crab Roll




1/4 of Maine Rock Crab meat tossed in our secret sauce and put in our buttered, grilled New England roll. May sub mayo with butter.




$12.99 each or 2 for $24

Haddock Fish N Chips

A huge portion of fried Maine haddock, crinkle cut french fries, slaw, lemon wedge and your choice




of tartar or cocktail sauce.




Get all this for only $12.99 on our "Fish Fry Friday's"

Maine Fisherman's Platter

A seafood feast! You get a huge fresh fried fillet of haddock, large dry packed sea scallops and shrimp on a bed of crinkle cut fries. Comes with your choice of dipping sauces, slaw and lemon wedges.


Add whole belly fried clams for $11 more. Or add clam strips for $8
$28.99


Maine "Giant" Haddock Burger

A HUGE portion of fried haddock, lettuce and tartar in a brioche bun.

$10.99




SHRIMP ROLLS

Get any style shrimp roll for $10.99

Every Saturday enjoy our shrimp roll Saturday SALE for only $8.99 a roll!

~Fried Buffalo, Plain or our Bang Bang shimp roll~

We also have

~Maine Shrimp Roll (steamed shrimp, chilled and tossed with our secret sauce)

Whole Belly Clam Roll

$18.99

Whole Belly Fried Clams


Famous New England Whole Belly Fried Clams lightly battered in a Maine clam mix and served either as a Clam roll, or Med or Large order. Served with a lemon, tartar or cocktail sauce.
Clam Roll- $18.99

Med- $23.99

Fried Chicken Breast Burger

(Plain, Buffalo or BBQ)
A HUGE fresh chicken breast fried to perfection, lettuce, tomato, mayo on a brioche bun


$8.99 each

DAD'S FAMOUS NEW ENGLAND CLAM CHOWDAH

A creamy chowder loaded with clams, bacon and potatoes. Served with oyster crackers

.


$4.99 (1/2) pint

$6.99 pint


Maine Red Hotdogs


Juicy beef/pork hotdog with a red casing. A Maine favorite! $2.99 each

Poutine




A Canadian , Northern Maine favorite. French fries with mozarella cheese/curds and a poutine gravy. You can replace gravy with homemade bbq sauce.




Small $4




Large $6






Lobster Cheesy Sauce Poutine French Fries, mozarella cheese topped with a lobster infused cheesy sauce topped with lobster roll meat and a tiny sprinkle of butter.

NEW MARKET PRICE

Sm. $11.99
Lg. $19.99

Crab Cheesy Sauce Poutine

Sm. $10.99

Lg. $17.99 Cheesy Poutine Without Lobster Meat Sm. $6.99 Lg. $9.99

Side of Lobster Cheesy Dipping

Sauce $2.99



Crinkle Cut French Fries
Small- $2.50
Large- $4.00


Baskets
Turn any item into a basket (crinkle cut french fries and coleslaw)

Only $2.50

Maine Whoopie Pie
(Classic, Red Velvet & Peanut Butter)

$2.99 each


Cape Cod Potato Chips

(Plain and BBQ) - $1.50

Herr's Chips

Only $1 each

All other sodas and water $1

We Only Have The Regular Maine Lobster Roll Version Available At The Food Truck. The Connecticut Warm Butter Roll Lobster Roll Is Coming Soon!

Weather permitting. Thank You for your amazing support!

FOOD TRUCK SCHEDULE

Friday Oct. 15

closed

_____________________

Saturday Oct. 16

(11am-5pm)

Norfolk County Feed & Seed

1110 Airline Blvd, Portsmouth VA

____________________

Sunday Oct. 17

(12-6pm)

Nansemond Brewing Station

212 E Washington St, Suffolk VA

FRESH SEAFOOD RESERVATIONS:
If you would like to reserve any Seafood from the Fresh Seafood Department for this weekends order, please call by Thursday @ 9pm.You can email us at lobsters2u@outlook.com or call Wayne at 757-581-5332. Please leave your name, #, pickup day and the item (lbs) you would like.
We only do pre-orders in the Fresh Seafood Department, not in the Food Shack.
Thank You :)


MAINE LOBSTER MEAT BY THE POUND

(New Market Price)


Knuckle/Claw


1/2 lb- $30

1 lb- $55

2 lbs- $100





Tail/Knuckle/Claw




1/2 lb- $38

Ask us about our tail only options

757-581-5332







New Market Price


Maine Lobster Tails



4-5oz Tails




SALE! $8 each





5-6oz Tails

9-10oz Tails

MAHI MAHI SALE!!!
$14.99/lb

Fresh Maine Haddock Fillets



A Sweet & Buttery wild caught, white flakey cold water Fish which comes skinless and extra thick. A favorite amongst New Englander's and many.


CURRENT MARKET PRICE
Fresh Chilean Salmon

$12.99/lb

Fresh Jumbo Sea Scallops (20/30 ct)

"Dry Packed"

Current Market Price

Large White Shrimp
Juicy jumbo shrimp ready for you to cook this weekend!
(20-26 ct)


(Shell On)



| | |